A colorful commentary on the grand stem cell experiment in California – by someone who has been an advocate for, and worked with the agency from the very beginning
A well-written book on a technical and challenging subject, Stem Cell Battles is a real page-turner. In my experience as a reference librarian and library manager in my community, I have valued books such as this one that treat a difficult subject in such detail and are readable as well. The book fills a gap in public library collections, and would be useful in academic collections as well. The author carefully footnotes and documents his material; the reader can see the reliability of the subject coverage, and can easily follow up for further information. The book is appropriate for students doing research, for any general reader, and for anyone who is– or knows– the one in two Americans with an incurable disease or disability. Since his son Roman Reed's football accident and paralysis, Reed has devoted his life to stem cell advocacy. He led the effort to create and pass California legislation, the Roman Reed Spinal Cord Injury Research Act of 1999, which has raised millions for paralysis research. Reed worked with the inspirational Bob Klein to pass California's Proposition 71 in 2004, establishing the California Institute for Regenerative Medicine (CIRM). Known as "the grandfather of stem cell research advocacy", Reed currently works as Vice President of Americans for Cures Foundation. In 71 chapters, plus a 2004 posthumous foreword by Christopher Reeve and several appendices, STEM CELL BATTLES is riveting and well told. This is a book that I will enthusiastically recommend to friends, family, and colleagues.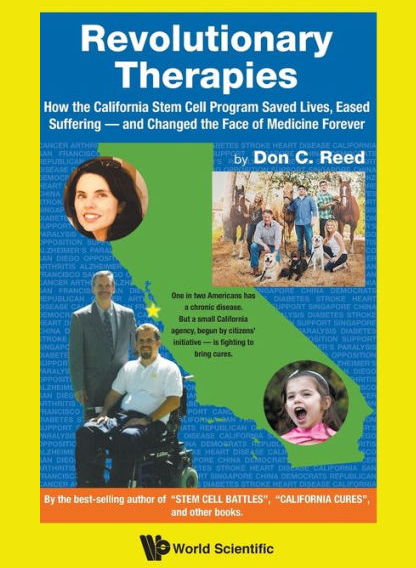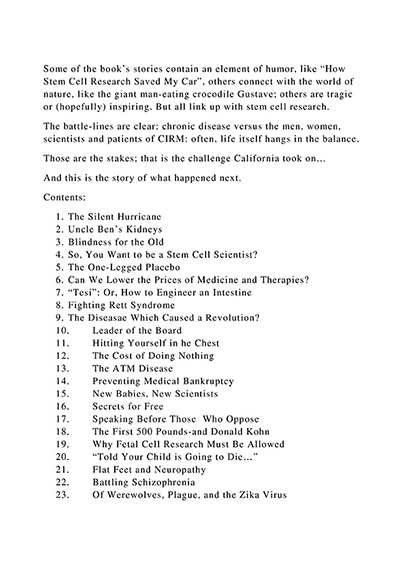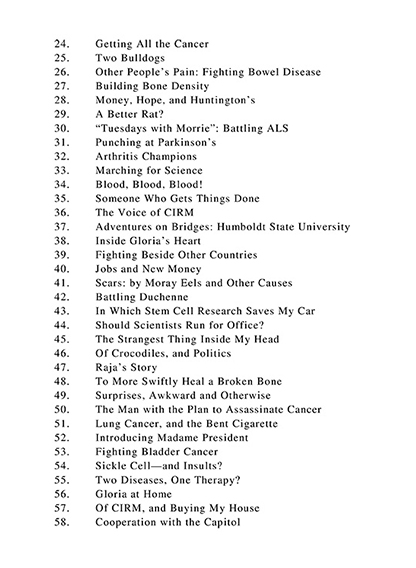 Don Reed's NEW BOOK - "REVOLUTIONARY THERAPIES!"
How the California Stem Cell Program Saved Lives, Eased Suffering and Changed the Face of Medicine Forever
By Don C. Reed, World Scientific Publishing, March 20th, 2020
Chronic diseasethreatens the world. In America alone, more than 100 million children and adults suffer chronic (long-lasting or incurable) diseases. These are not empty statistics, but people we know, members of your family and mine...