In one of life's great cruelties, Kevin McCormack was taken from us; I imagine he would not like it, if we kicked up too much of a fuss. He might not wish to hear, I suppose, about tears shed on his behalf, He might prefer we lift a glass, remembering him with a...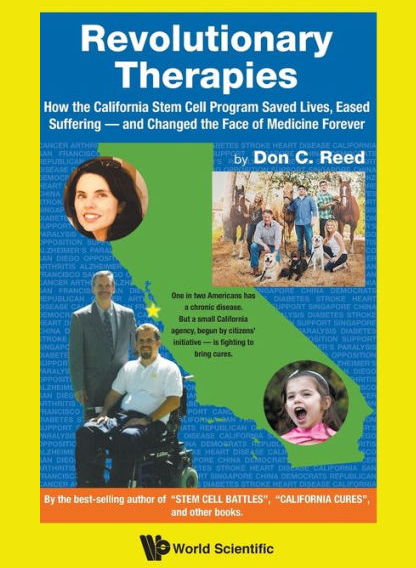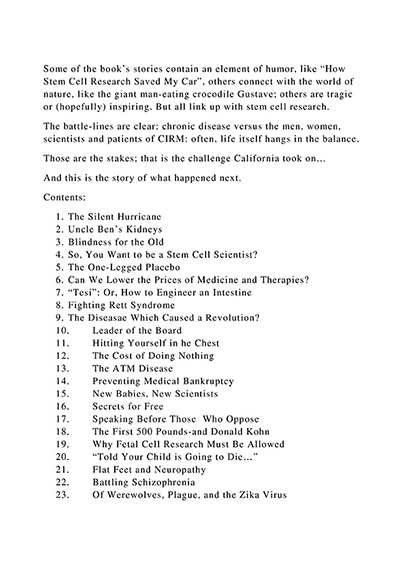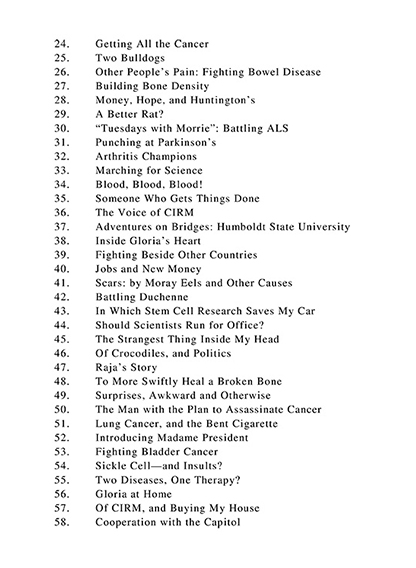 Don Reed's NEW BOOK - - "
REVOLUTIONARY THERAPIES!

"
How the California Stem Cell Program Saved Lives, Eased Suffering -
and Changed the Face of Medicine Forever
By Don C. Reed, World Scientific Publishing, March 20th, 2020
Chronic diseasethreatens the world.
In America alone, more than 100 million children and adults suffer chronic (long-lasting or incurable) diseases. These are not empty statistics, but people we know, members of your family and mine...