by Don C. Reed The most important matter on the ballot is of course the Presidency; but I am a Democrat, so no surprises there. My concern is for the second most important issue. Here's why: On November 3rd, California faces a life/death stem cell decision. Life and...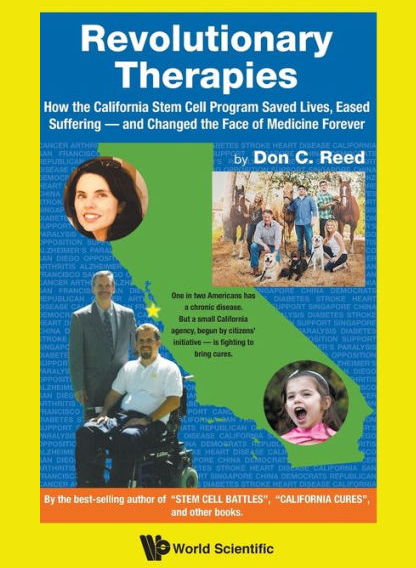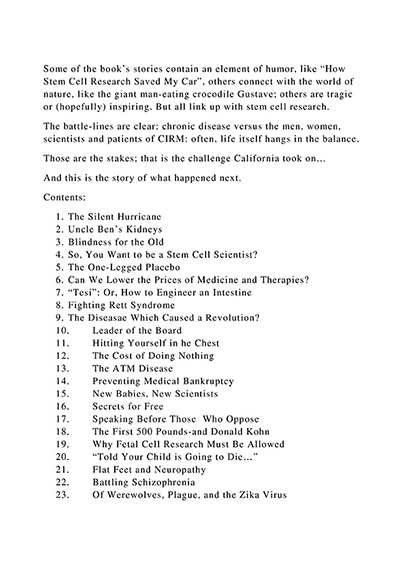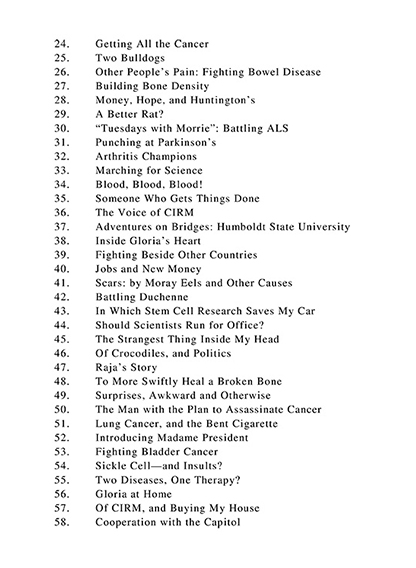 Don Reed's NEW BOOK - - "
REVOLUTIONARY THERAPIES!

"
How the California Stem Cell Program Saved Lives, Eased Suffering -
and Changed the Face of Medicine Forever
By Don C. Reed, World Scientific Publishing, March 20th, 2020
Chronic diseasethreatens the world.
In America alone, more than 100 million children and adults suffer chronic (long-lasting or incurable) diseases. These are not empty statistics, but people we know, members of your family and mine...