Don Reed has been the most articulate voice of patient advocacy for stem cell therapies for 10 years. He has a gift for explaining the science to the public, and when he speaks, people listen.
Don Reed has shown the way in driving the inspiration and action for stem cell research—to change the course of health care for mankind. His book chronicles the incredible story of how a movement evolved in California and reverberated across America and around the world. Reading STEM CELL BATTLES will restore your faith in the ingenuity of people.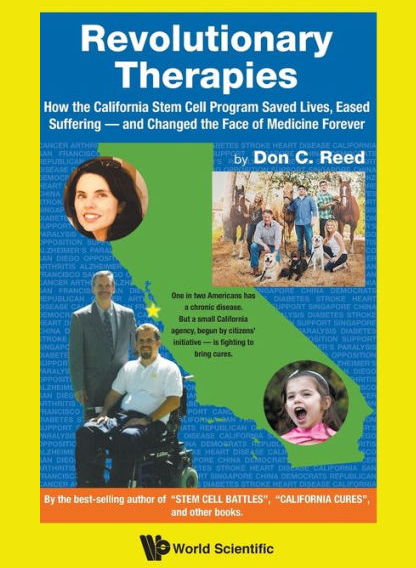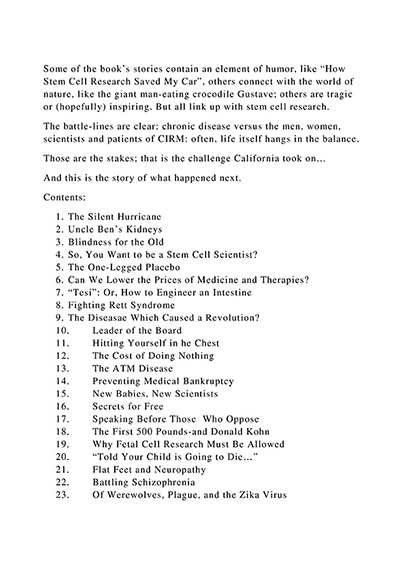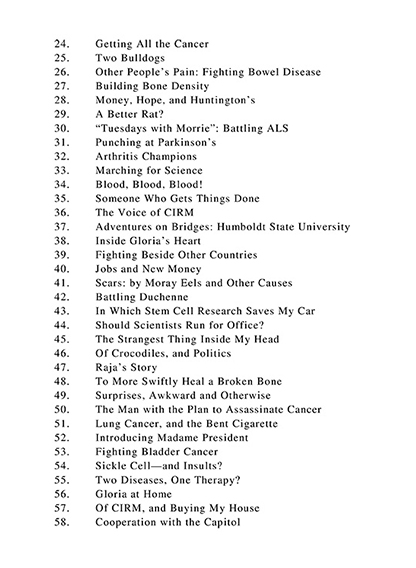 Don Reed's NEW BOOK - "REVOLUTIONARY THERAPIES!"
How the California Stem Cell Program Saved Lives, Eased Suffering and Changed the Face of Medicine Forever
By Don C. Reed, World Scientific Publishing, March 20th, 2020
Chronic diseasethreatens the world. In America alone, more than 100 million children and adults suffer chronic (long-lasting or incurable) diseases. These are not empty statistics, but people we know, members of your family and mine...