California Residents: Fill out your stem cell funding signature sheets, and postmark them by April 16th! Sometimes in the midst of trouble, we catch a break—and we just did! As you know, California stem cell research supporters are trying to get $5.5 billion in new...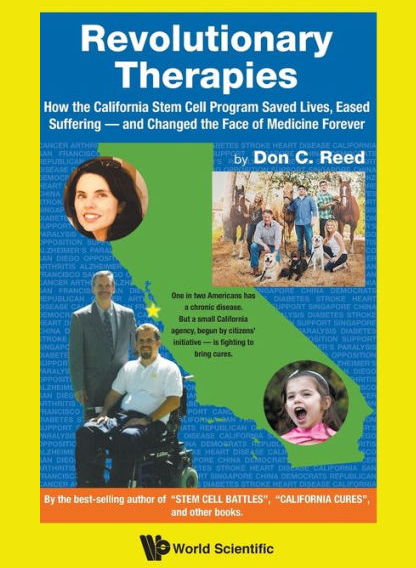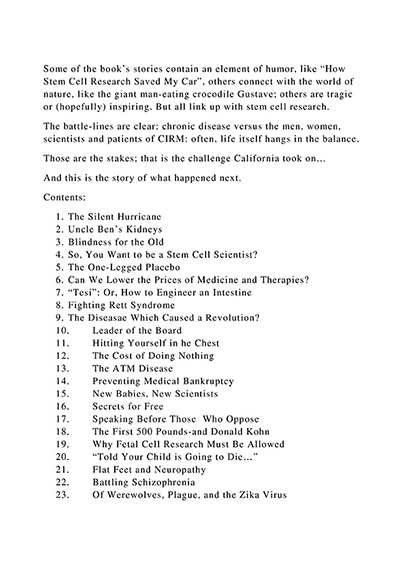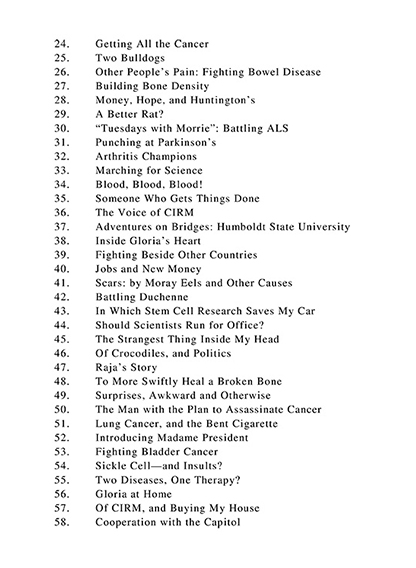 Don Reed's NEW BOOK - - "
REVOLUTIONARY THERAPIES!

"
How the California Stem Cell Program Saved Lives, Eased Suffering -
and Changed the Face of Medicine Forever
By Don C. Reed, World Scientific Publishing, March 20th, 2020
Chronic diseasethreatens the world.
In America alone, more than 100 million children and adults suffer chronic (long-lasting or incurable) diseases. These are not empty statistics, but people we know, members of your family and mine...